Sahara Games is not one of our recommended partners. We recommend you check out 1xbet.
Sahara Games is a licensed sportsbook that is currently operating in regions throughout Africa including Uganda. The sportsbook is owned by a company called Sahara Game Technology Corporation. The company is registered and owns multiple sportsbooks, virtual sports, lotteries, and casinos. Sahara Games is one of the multiple land-based and online Sportsbook / Casino operators owned by Sahara Game Technology Corporation in Uganda. In today's guide, we'll be giving you all of the details about the sport including the Sahara Games prediction possibilities and Sahara Games promo code, if available.
Sahara Games Betting Tips
Betting tips vary based on the type of bet you're placing. To bring some more excitement to your bets, there are a few things you can do.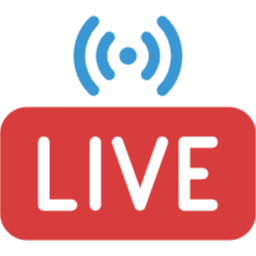 Live Betting
Live betting is what distinguishes a lot of sportsbooks between good and great to punters. Having a live betting feature can avail the sportsbook a lot of extra customers since it can get more popular than pre-match bets.
So, when placing a bet at Sahara Games, you might want to think about visiting the live betting section to get the most updated odds.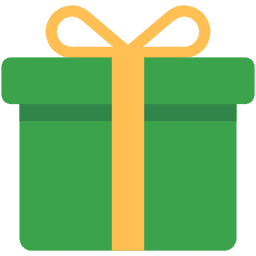 Bonuses
The welcome bonus at Sahara Games is a first deposit bonus that requires a deposit of 2000 UGX. Punters need to be of the legal age of 25 years to register and afterwards, they can claim and use the bonus after they meet all the terms and conditions.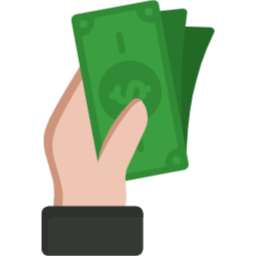 Cash Out
Sahara Games also allows you to cash out early on certain games. This is a good tip since if you feel unsure about a certain bet you've made, you can just cash out your winnings to that point.
Bankroll Management
This is a tip for any type of gambling or betting activity that you might do. Managing your bankroll is very important if you have trouble limiting yourself.
Taking a Break
A lot of gambling and betting sites offer "Responsible Gambling" options for punters. And this is important since it gives punters the opportunity to restrict themselves. This tip can save you from making the wrong Sahara Games prediction as well.
How to Successfully Predict a Winning Bet
To make a correct Sahara Games prediction, there isn't really a rule you can follow. There are no guarantees when it comes to betting. But there are certainly a few strategies that may be of help.
Before you place a bet, make sure to do some research on the team and the circumstances of the game. The game being a home match would mean an advantage for the home team. Past performances might also be a good indicator of how the team will perform in the next match.
If you want to get the most accurate Sahara Games prediction, you might also want to look at past match statistics to get an idea of the teams. Another important factor is the weather. If the weather and pitch are not favourable, it can turn around the entire game.
Odds Offered by Sahara Games
The operator has different odds that you can use to make your Sahara Games prediction. The markets are also decent. You can place bets on 1×2, Totals, Asian and European Handicaps, Double Chance, Halftime and Full-time markets.
There are more diverse markets in some of the other sports. But these are the ones that are usually featured on the website. The cash-out option is actually available for the 1×2 and Total markets for punters to make full use of.
You can also find real-time updates for odds and statistics next to each of the events. All of the features combined are sure to make your Sahara Games prediction an exciting experience.
Conclusion
In conclusion, the most important thing to remember is that the Sahara Games prediction possibilities depend on a lot of criteria. The odds offered by the sportsbook are quite fair and punters have given good reviews for it.
The list of sports on the website isn't as long as some of the other more popular sportsbooks. But for a refreshing experience, Sahara Games is definitely one to visit.
Although the operator lists the fact that it is licensed, there is not much detailed information regarding the regulatory bodies. While this is not an issue itself, some punters might want more information.
But overall, the operator has a good track record and punters seem to enjoy the web-based sportsbook. You can check it out for yourself by visiting the official website.
FAQ
To conclude our article on the Sahara Games prediction and betting tips, we've also added an FAQ section. These are the most commonly asked questions by punters who are registered on the site. And they should be able to resolve most initial issues you have on Sahara Games.
🏅 How do you bet on Sahara Games?
To bet on Sahara Games, you first need to register with the sportsbook. After you login, you need to make a deposit according to the minimum range.
Afterwards, you can claim any bonuses if available and browse the sports to decide on an event. Once you've selected one, you can add it to your betslip and confirm.
💰 What is the minimum deposit in Sahara Games?
The minimum deposit at Sahara Games is 500 UGX with a minimum deposit fee of 110 UGX.
🎁 How do I claim my Sahara Games Promo Code?
There is a field for your Sahara Games promo code during registration that you can fill out if you have a code. If not, you can just leave it empty at the time.
After registration, if you get a voucher, you can just go to "My Account" after logging in. Under the tab for your "Balance," there will be a field to enter the code.
You don't need the Sahara Games promo code to avail any of the welcome bonuses. You can just claim it after registration.
🔒 Is Sahara Games secure?
Yes, Sahara Games is secure. The Sahara Games Sportsbook is owned by Sahara Game Technology Limited. And the company owns multiple licenses to offer the sportsbook and casino services throughout Africa.
The licenses and game certifications are provided by different gaming authorities in each respective region.