This AFCON favourites guide previews what bettors can expect to see in the upcoming Nations Cup tournament. We will examine the tournament's favourites, group stages and top scorer award in this AFCON favourites review.
List of AFCON 2024 Favourites
Many teams will compete for the AFCON trophy when the games come around. Here are our AFCON predictions for tentative winners of the Nations Cup.
🇸🇳 Senegal (Defending Champion)
The defending champions are a formidable force in African football. They won their maiden AFCON title in 2021 and have star players like Sadio Mané. This is why they are top contenders in 2024.
🇲🇦 Morocco
The North Africans dazzled the whole world at Qatar 2022; they made it to the semi-finals. Their tidy defence and composed attack can help them win the tournament.
🇪🇬 Egypt (Most Time Winners)
The Pharaohs have a wealthy AFCON history with a record seven titles. They finished runners-up last time and often put in impressive performances. The powerhouse will be a formidable team at AFCON 2024.
🇳🇬 Nigeria (Perennial Contenders)
The Super Eagles are a colossus in African football and have 3 AFCON titles. Additionally, Victor Osimhen-inspired Nigeria are in good form and will seek to repeat their 2013 title-winning performance.
🇨🇮 Ivory Coast (Host)
The Elephants have a rich football heritage and won a previous AFCON edition. Ivory Coast will attempt to use its home advantage and crowd support as impetus for this AFCON challenge.
The AFCON results will be known on February 11th 2024.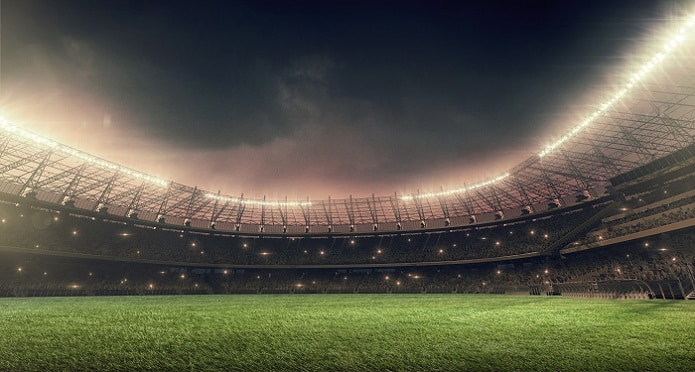 AFCON 2024 Group Favourites
The AFCON organisers have drawn teams into their various groups. We highlight the potential winner of each of these AFCON groups below.
Punters who want to bet on any of the teams can do so with the best AFCON betting sites.
Group A
Nigeria and Ivory Coast are the heavyweights here. The battle for the winner of the group thus promises to be a tough choice. Notwithstanding, Nigeria should edge this group slightly.
Group B
The Black Stars of Ghana will likely battle Egypt for the first place in this group. Ghana can top this group if they manage to overcome the Pharaohs. The battle will be fierce, but Ghana should win this group with the right amount of effort and chance.
Group C
The defending champions should win this group reasonably and efficiently. Although Cameroon had a fair outing at the recent World Cup, the Teranga Lions would have too much in store for them. Group C thus goes to Senegal and not Cameroon.
Group D
Algeria are the favourites here. The North Africans have a sturdy attack and play a modern football pattern like the Europeans. Algeria also has the added benefit of playing against less competitive teams and should win this group straight up.
Group E
West African side, Mali, should win this, hands down. They will again lock horns with their AFCON rivals, Tunisia. Should they prevail over the Tunisians, there's no reason why they should not top the group.
Group F
Morocco are clear-cut favourites to win Group F. Their vibrant attacking and solid defensive style will be too much for any of their opponents. The Atlas Lions should top group F comfortably.
AFCON 2024 Top Scorers Favourites
Africa's most lethal attackers occupy this part of our AFCON favourites review. Here are the players that we think will have good AFCON odds for being top scorer.
Victor Osimhen
The Nigerian striker is on fire and is one of the hottest properties in Europe. He topped the scoring charts during the AFCON qualifiers and can do the same at the AFCON finals in 2024.
Mohammed Salah
The Egyptian and Liverpool striker is a goal machine. Over the last five years, He has been one of the world's most lethal and consistent attackers. Salah will seek to lead his country to national honours come 2024.
Sadio Mané
The mercurial Bayern Munich forward finished as the joint third-highest scorer last time out and will seek to claim it this around.
AFCON 2024 Favourites FAQs
As we conclude this AFCON betting review, we answer some common questions about AFCON favourites below.
❓ Who are the favourites for AFCON 2024?
A plethora of names come to mind. However, the leading AFCON favourites are Senegal, Egypt, Nigeria, Morocco and Ivory Coast. Cameroon and Ghana also have outside chances of winning the tournament and consolidating their previous victories.
❓ What factors determine a team's status as a favourite?
These include the availability of star players, injuries, suspensions, team chemistry, current form, home advantage and other factors. A good combination of these factors can make one a favourite. This, however, is no indication that the favourite will win the Nations Cup tournament.
❓ Has any team been dominant in recent AFCON tournaments?
No single team has been dominant in recent years. Gone is the era where one team could win multiple or consecutive AFCON titles. Nowadays, every team plays their best and hopes they can clinch the title with an additional touch of lady luck.