As Ivory Coast hosts 23 other African nations at the 2024 Africa Cup of Nations, many betting sites have provided odds for the tournament. This guide will analyze AFCON betting for players in Uganda, including helpful tips and offers for this competition.
AFCON Betting Sites
A variety of bonuses and promotions will be available on AFCON betting sites during the tournament. You will find offers like a welcome bonus, free bets, cashback, etc. The table below highlights different bookies and their possible offers.
Africa Cup of Nations 2024 Schedule
The 34th edition of the African Cup of Nations will be held between January 13 and February 11, 2024. The event will comprise 6 groups (A-F), consisting of 4 teams each. These teams will battle each other before advancing into the Round of 16, quarterfinals, semifinals and then the finals. Below are the AFCON fixtures for these teams.
AFCON Betting Odds
Players intending to wager on this tournament will find AFCON odds in different formats. The most popular ones on top Ugandan betting sites include the Decimal, Fractional and American formats. These odds will impact your AFCON betting payout, so joining a bookie that provides high betting odds is key. Below are the event odds for the 2024 AFCON. 
AFCON Betting Markets
For each game in the 2024 AFCON, sports betting sites will offer different betting markets (pre-match and live games). The common ones are:
🏅 1×2
1×2, also known as the Match-Winner Market, is the most popular of all betting markets. It requires you to predict one of three possible results in a game. That is, Home (1), Draw (X) and Away (2). However, the AFCON is different from a league and won't operate using the Home or Away format. Nevertheless, there will be team 1 representing the Home team and team 2 representing the Away team in each game.
🏅 Over/Under
The Over/Under Market represents the total number of goals in a game. Bookies offer predetermined marks indicating how many or fewer goals the teams need to record to win. Examples are Over/Under 1.5, 2.5, 3.5 etc. As an illustration, if you wager on the Over 1.5 Market, the game must record at least 2 goals to win. However, if your bet is Under 1.5, the game must record less than 2 goals.
🏅 Correct Score
The correct score market is an exact prediction of the number of goals in a game. In other words, you must accurately predict whether a game's scoreline ends in a win, draw or loss. For example, a bookie may present various scorelines such as 1-0, 2-0, 1-1, 1-2, 3-0, 3-1 etc. If you pick a 3-1 correct score, the first team must score 3 goals and the second team score 1 goal for your bet to win.
🏅 Both Teams To Score
The Both Team To Score Market is another popular option that will be available for your AFCON betting. On most bookies in Uganda, Both Teams To Score Market are shortened as BTTS or GG(Goal-Goal).
As the name suggests, both teams must score at least one goal for your bet to win. You can have results like 1-1, 2-1, 3-1, and 1-4, all showing that each team has at least one goal. However, some bookies may present a 'Yes' or 'No' Market for this option. If a bettor opts for 'Yes', they expect that both teams will score a minimum of 1 goal each; a 'No' option, on the other hand, suggests that one or both teams won't score a goal.
🏅 Handicap
In a Handicap Market, the stronger team starts from behind, while the weaker team starts in front. In other words, the favourite team in a match begins a game one, two or three goals behind, depending on the betting site, while the underdog starts a game automatically leading with 1, 2, 3, 4, etc., goals.
🏅 Outright Bet
An Outright Bet in the AFCON predicts the competition's overall winner. Bookies award betting odds to various teams in the competition, leaving you to decide which of them will lift the title after the event.
🏅 Top Scorer Market
Bookies will provide the AFCON top scorers Market, needing you to pick the player with the most goals in the tournament. Sadio Mane, Victor Osimhen, Mohamed Salah and Riyad Mahrez are possible players that will make the top scorers Market because of their abilities in front of goal.
🏅 Next Goalscorer
The Next Goalscorer is a common in-play market. It requires wagering on a player to score the next goal in a game. For instance, a match may currently be on with the scoreline at 2-2; you will get an option during the game to predict the player to score the third goal for their team in this game.
🏅 Next Team To Score
Next Team To Score, as the name suggests, is a bet needing a team to score the next goal in a game. For instance, Nigeria vs Equatorial Guinea may be in progress with the scoreline at 1-1. In this scenario, you will get predictions on which team to score next, whether Nigeria or Equatorial Guinea.
AFCON Betting Tips
Bettors looking forward to this tournament need a few strategies to succeed. Let's analyze a few tips that could aid your AFCON predictions.
📰 Team News and Lineup
Following up on the various teams will aid your AFCON betting. It will be helpful to follow details on the various team squads to know the quality they possess based on their crop of players. Injury News, Fitness News, and performances before the tournament are key details you should know. Also, always check the team's lineup before a game to determine the best bets to wager.
🆚 Head-to-Head and Form of Teams
Checking teams' head-to-head records before placing a bet on them is essential. For instance, a particular team might have had flawless victories in their last 5 matches, and both teams are set to meet again. Judging from their records, it's evident that the team with a 5-0 head-to-head record is the better team.
Also, check the recent performances of the teams prior to the tournament. This could include results from the AFCON qualifiers and friendly matches. All these will help you predict how the upcoming game will turn out.
⚽ Importance of a Game
Your predictions on the AFCON can also depend on how important a game is. For instance, 16 teams will qualify from the group stage for the AFCON knockout phase, including 2 from each group and four third-placed teams. Keeping up with these teams is essential as it helps you determine the kinds of bets to place in the group stage.
As an illustration, If a team has secured two wins from three 3 group games, they may decide to rest a few important players, which may affect their style of play. Also, a team that needs to wait until their final group game to advance to the next round will field their best legs, which can affect a game's outcome and secure their win.
⚡ Consider Live Games
Live games are one of the thrilling ways to wager on AFCON 2024. Markets such as Over/Under, Match Winner, and Next Goalscorer are a few options on top Ugandan betting sites for live games. However, you must watch or follow these games using statistics to help you choose a live betting option to bet on. It's also an excellent alternative to pre-match bets when they are not going as expected.
⭐ Follow Professional Tipsters
Another important strategy that can aid your AFCON betting is to use expert tips. They provide statistics and betting markets to wager on a game. While they may not offer a 100% success rate, you will get a good run of successful bets.
How to Bet on AFCON?
Betting on the African Cup of Nations is easy. Follow the step-by-step guide below on how to bet on this tournament.
Betting on the African Cup of Nations is easy. Follow the step-by-step guide below on how to bet on this tournament.
First, sign up on a licensed betting site and log into your account.
Afterwards, deposit funds using any of the supported payment methods.
Next, go to the sports section and choose 'Football' or 'Soccer' depending on the bookie.
Then, choose 'AFCON' in their event lists.
Select the game you intend to wager on. You can choose as many games as you desire.
Then, go to your bet slip to enter your stake amount.
Lastly, click 'Submit' or 'Place Bet.'
Africa Cup of Nations 2024 Live Streaming
The AFCON livestream is one of the standout features that bettors look forward to on the various Ugandan bookies. This way, bettors can watch their favourite teams and players as well as predict games based on what they see.
Most operators will also show AFCON live scores so punters can stay in the loop without needing to watch the matches.
AFCON Results
Senegal won their first-ever AFCON title, defeating Egypt on penalties in the final of AFCON 2021. Cameroon were the hosts in last year's edition, and the tournament saw a lot of exciting performances. Below are the AFCON results for these games.
Africa Cup of Nations History
The Africa Cup of Nations began in 1957, consisting of three teams: Egypt, Sudan and Ethiopia. Uganda debuted in this competition in 1962 (the third edition), when 4 teams competed. Since then, the tournament has grown to become the biggest African Football Event.
Unfortunately, Uganda didn't make the 2023/2024 AFCON. Regardless, 24 other teams will compete for glory in Ivory Coast as we witness another beautiful football moment.
This tournament will boast several past AFCON title winners, including Egypt (7), Cameroon (5), Ghana(4) and Nigeria (3). There are the AFCON favourites to win the title. However, Football can bring a lot of surprises, and we could see another different winner, just like the last edition in Cameroon, which saw Senegal defeat top guns Egypt to win their first-ever title. Time will tell as we await who will be crowned the 2023/2024 AFCON Champion.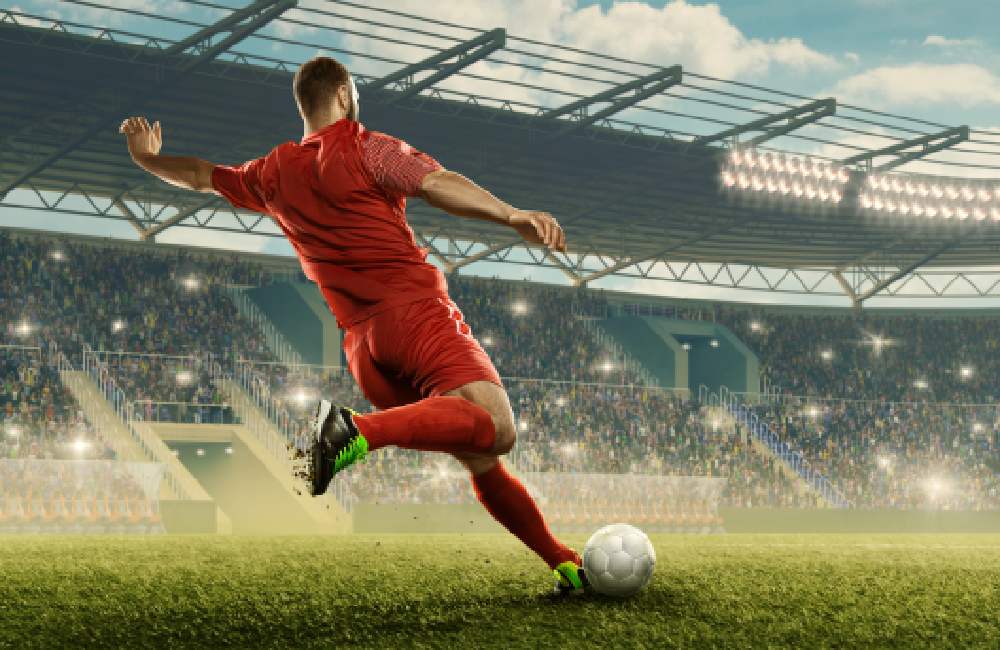 FAQs
To further help you in placing your AFCON bets, here are answers to some of the frequently asked questions.
❓ When and where is the next Africa Cup of Nations tournament taking place?
The next Africa Cup of Nations will take place in Ivory Coast in January 2024.
❓ Who won the last AFCON competition?
Senegal was the last winner of the AFCON competition, beating Egypt on penalties.
❓ How often does the AFCON take place?
The AFCON takes place every two years.
❓Can I bet on the AFCON?
Of course, bettors can participate in AFCON betting. Various bookmakers offer betting markets for this tournament.
❓ Has Uganda qualified for AFCON? 
Uganda is yet to qualify for AFCON 2023. They are currently participating in the AFCON qualifiers which will determine their entry to the competition.