The African Cup of Nations, which takes place every two years, is undoubtedly the most important football tournament in Africa. AFCON 2023, as the name implies, was scheduled to be held in the same year, (June) 2023. However, it had to be postponed until January 2024 over weather concerns in Ivory Coast, the host nation.
One aspect of this tournament to look forward to is AFCON betting, which involves predicting the outcome of games in the African Nations Cup 2023. Hence, this guide will provide information for bettors AFCON betting works, to better their chances of being successful.
Top Tips for Successful AFCON Betting
To become successful in AFCON Betting, there are various factors that bettors must consider. Let's look at a few tips that could be helpful when betting on this competition.
🏆 Previous Years' Trends
Before your AFCON Betting, one of the most crucial tips to note is the tournament's previous years' trends and patterns. Check the recent winners, in this case, Senegal, and how they were able to scale through in the competition. You could do this for other winners of the competition too.
For instance, Egypt holds the record for the most AFCON titles (7). Their record in this competition shows how formidable they are, which is why it will be reasonable to see them as one of the favourites to win the title - if not win the title but at least win a few games before the final. Cameroon, Ghana, and Nigeria are also formidable teams based on their records in the competition.
🏆 Team Lineups
Knowing the team lineup before the start of a game is crucial to your AFCON betting. Most of the time, the team lineups are usually released a few minutes before the game commences. With information like this, it becomes easier to adjust your bet if there's a change in your projected lineup.
🏆 Form of Individual Players and Teams
Examine the form of individual players and teams before placing your AFCON. In other words, you must pay attention to their recent performances before the start of the tournament.
Of course, there are quite a number of teams you would expect to entertain the fans with great games and good results but it could come as a shock if they don't. This is why you have to find out before a game if a team has been experiencing a couple of bad games or if they're in a good form, thus, helping you to make informed decisions.
🏆 Home Advantage
It will be a wrong move to neglect the host nation when making AFCON predictions. A good number of the host nations have always lived up to expectations in this competition. And this isn't just in the African Cup of Nations but in other tournaments as well. Home-field advantage often favours teams in all sports mainly because they are very familiar with the competition surroundings and they also have the backing of a larger crowd.
Top Bookmakers for Betting on AFCON
When it comes to AFCON betting, there are various sports betting sites online that offer bets for this tournament. However, it's important to wager on betting websites that provide the best betting odds, live bets, live streams, and all other features that allow you to make the most of your bets.
Betway, Premier Bet, 22bet, and Parimatch make our list of top bookmakers for your AFCON betting as they provide welcome bonuses to their new players. Also, they offer extensive betting markets, decent odds, easy payment methods, live betting, and streaming options which are requirements to excel in AFCON betting.
Trust these bookmakers to provide an exciting betting experience to users when the tournament commences in January. However, players can still bet on the qualifiers using our top AFCON bookmakers.
Types of Bet
When betting on the AFCON, players get the opportunity to choose from various kinds of bets offered by bookmakers. Asides from the common Match Winner, Correct Score, Totals bet that bettors are familiar with, etc, players will be able to place future and prop bets.
Proposition bets aren't tied to the final outcome of a game but rather to the individual players and events in the game. It could be a bet on the player to score the first goal in a game, the total number of corners, and so on.
Future bets on the other hand are bets on events that will be recorded later in the course of the competition. For instance, a bet on who wins the AFCON 2023, a bet on who wins the most valuable player in the tournament, and so on.
AFCON Live Streaming and Live Betting
Live betting and streaming have become an essential part of any sportsbook. Live betting allows you to wager on the African Cup of Nations while the games are on while live streaming involves watching these games as they happen.
There's no doubt that the AFCON will get a lot of coverage. Asides from providing numerous live betting options which you will find on the bookmakers mentioned in this guide, you will also be able to stream games on betting sites like Betway and 22bet.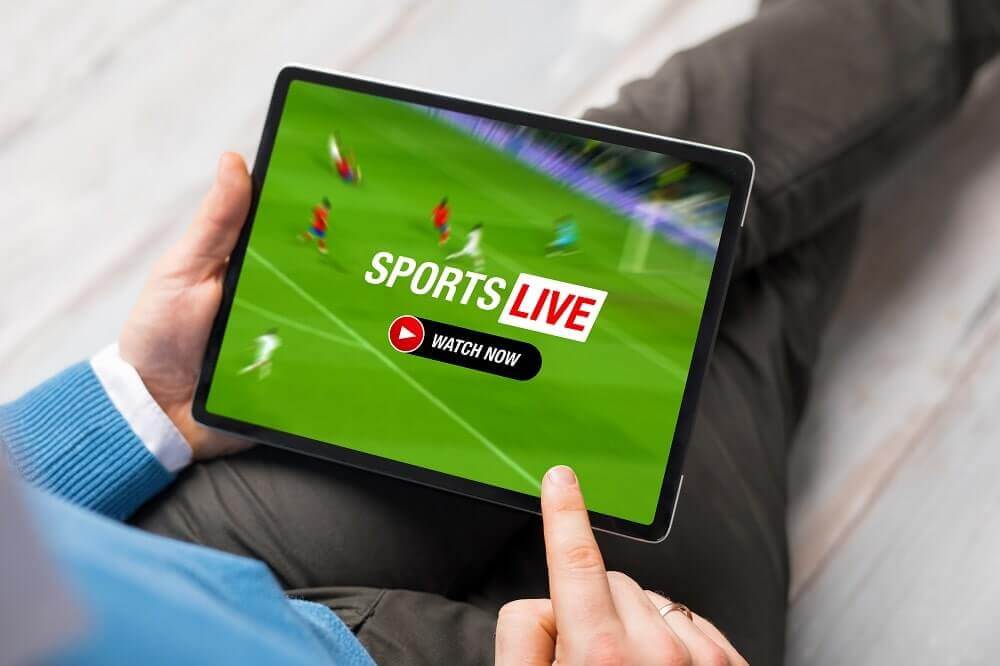 AFCON History
The African Cup of Nations which is popularly referred to as AFCON began in 1957 and is held every two years. This tournament began with three teams, Egypt, Sudan (host), and Ethiopia - Egypt won the inaugural edition after beating Ethiopia in the final
It is the most prestigious tournament for African Nations with various teams battling to lift the AFCON title and also putting their names in the history book. The Confederation of African Football(CAF) is the organizing body for this competition as they oversee and control it. They are also in charge of the AFCON qualifiers, a tournament that decides the 24 Nations to grace the occasion.
AFCON Stats and Records
The African Cup of Nations has recorded amazing statistics and data since its inception. Let's compile a list of the top goalscorers and most successful teams in this competition.
Most Successful Teams
The most successful teams are the teams with the most AFCON titles:
Egypt - 7 titles
Cameroon - 5 titles
Ghana - 4 titles
Nigeria- 3 titles
Ivory Coast - 2 titles
DR Congo - 2 titles
Ethiopia, Sudan, Congo, Morocco, South Africa, Tunisia, and Zambia have all won the tournament once each. So during your AFCON betting, these are some of the teams you need to look at.
Top Goalscorers
A few players have cemented their legendary status, as they have contributed exciting moments to look back on with their goals. Our top goalscorers list includes Samuel Eto, Laurent Pokou, Rashidi Yekini, Hassan El-Shalzy, and Didier Drogba. When wagering on goalscorers for the 2023 edition, you may want to focus on players like Sadio Mane and Mo Salah.
🏆 Samuel Eto
Samuel Eto holds the record for the most goals scored in the AFCON. The Cameroonian scored 18 goals in 29 games. He represented his country in 6 editions ( 2000-2010)
🏆 Laurent Pokou
Laurent Pokou has 14 goals to his name. The Ivorian participated in the 1968, 1970, 1974, and 1980 editions. He scored 5 goals against Ethiopia in 1970.
🏆Rashidi Yekini
Rashidi Yekini is one of the big names in Nigerian football. He was very vital in Nigeria's 1994 AFCON charge finishing as the top scorer and best player. The iconic forward scored 13 goals across four tournaments (1988, 1990, 1992, 1994).
🏆 Hassan El-Shazly
Hassan El-Shazly recorded 12 goals in the African Cup of Nations with his most goals (6) coming in the 1963 edition. The Egyptian participated in the 3 tournaments (1963, 1970, 1974).
Other Popular Tournaments
Aside from AFCON betting, bettors have other popular tournaments they can engage in. The African Nations Championship (CHAN) is one. It is a tournament that involves players from the participating nations league.
They can also wager on the different professional leagues in the Nation like the Uganda Premier League, Tanzania Premier League, Nigeria Professional Football League, and even the various FA Cup tournaments.
Conclusion
The African Cup of Nations kicks off in January 2024 with preparations already in place. It's important to have a strategy to be successful in your AFCON. We have been able to provide a few tips and the necessary details so you could be ready when the tournament commences.
FAQs
To further help you in placing your AFCON bets, here are answers to some of the frequently asked questions.
❓ When and where is the next Africa Cup of Nations tournament taking place?
The next Africa Cup of Nations will take place in Ivory Coast in January 2024.
❓ Who won the last AFCON competition?
Senegal was the last winner of the AFCON competition, beating Egypt on penalties.
❓ How often does the AFCON take place?
The AFCON takes place every two years.
❓Can I bet on the AFCON?
Of course, bettors can participate in AFCON betting. Various bookmakers offer betting markets for this tournament.
❓ Has Uganda qualified for AFCON? 
Uganda is yet to qualify for AFCON 2023. They are currently participating in the AFCON qualifiers which will determine their entry to the competition.