The African Nations Championship (CHAN), an idea that came up in September 2007, is a CAF-organized African football event.
---
---
This tournament, also known as the TotalEnergies African Nations Championship due to an 8-year sponsorship deal between the company and the Confederation of African Football (CAF) in July 2016, takes place every two years. The Democratic Republic of Congo won its first edition in 2009 and then won the tournament again in 2016.
CHAN is different from the African Cup of Nations (AFCON) in that it aims to promote players from the participating nations' leagues.
This upcoming 7th edition was initially slated for July 2022 but had to be postponed due to the World Cup happening in the same year. However, the tournament will now kick off from 13 January to 4 February 2023, with Algeria as the host nation.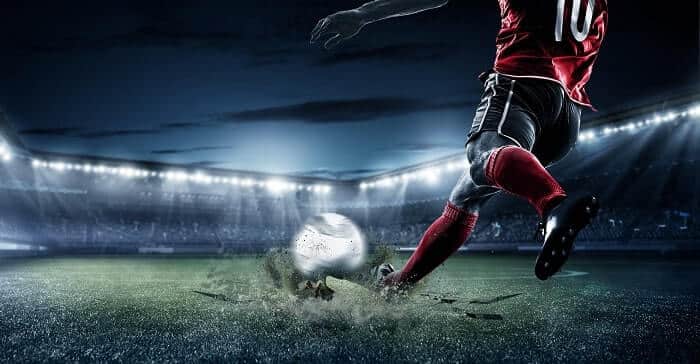 Favourites to Win
Before the start of every tournament, some teams get the favourite's tag for various reasons after the qualification, like the quality of players they possess or the history they have in that competition.
CHAN 2023 has 18 teams competing for glory but would have a winner emerge at the end. Let's briefly highlight the three likely teams to win this competition and why they make this list.
🇲🇦 Morocco
After winning the African Nations Championship in 2018 and 2020, a back-to-back title win, the Atlas Lion would look forward to making it three in a row.
The Defending Champions were paired in a group with Ghana – the 2009 and 2014 runners-up, Sudan – third-place finishers in 2011 and 2018, and Madagascar, first-timers in the competition.
One would fancy Morocco to win the group and go ahead to win the title. This is because they're very familiar with the competition, are in great form, and have the players to make it happen.
With a fantastic outing at the just concluded World Cup and a few home-based players in the squad, the Morocco A' National Football team squad have a statement to make to further put the nation in a greater light.
🇨🇩 Democratic Republic of Congo
Another big name in the history of the competition, the Democratic Republic of Congo, makes the list of favourites to win CHAN 2023.
The 2009 and 2016 Champions will be making their 6th appearance, the most in the competition's history, alongside Uganda. In each of those appearances, they made at least the Quarterfinals. This time, they will have to pass through the group stage hurdle, facing Senegal, Uganda, and Ivory Coast.
The Leopards should make it out of the group against these teams and continue until the tournament's final stage. They are a team to look out for as they have an excellent record in the competition. If they can make it to the Quarterfinals like they always do, winning the tournament for a record third time is possible.
🇩🇿 Algeria
Algeria makes the third pick as the favourite to win the African Nations Championship 2023. Making their second appearance since 2011, where they finished fourth, the Fennec Foxes return as the host nation.
They share the same group with Ethiopia, who are making their third appearance; Libya, who were champions in 2014; and Mozambique, who are making their second appearance.
However, the host nation has the potential to top this group and make the tournament's final. Also, they will be looking forward to winning their first CHAN Title, and what better way than to win it on home soil, just like the Moroccans did in 2018?
CHAN Betting Tips
Several factors are responsible for how a game will turn out, which is why betting tips are important to aid our predictions. With these tips, bettors can place more informed bets because you might need more than just relying on your skill.
Let's briefly explain a few factors to keep in mind when placing CHAN bets.
Previous Years' Trends
It's important to take note of any tournament's previous trends before making your predictions. When placing bets on CHAN 2023, considering the previous winners, past played games and past performances are great betting tips to use.
For instance, Morocco and the Democratic Republic of Congo are record-holders of this tournament, winning twice. Information like this would help make your prediction. This is because it tells the record of these teams in this competition and why they're one of the favourites to win the title.
Another instance is DR Congo, who, aside from being champions twice, have made at least a Quarterfinals spot in every edition they play. So, when making your predictions, look at how a team fares against a particular opponent, i.e. their head-to-head record, which is something to note.
Team Lineups
Players get invitations to the National teams mostly based on how well they've performed for their local club. However, the onus should be on you to find out about these players before putting your money on them. You would want to avoid betting on teams fielding players who barely have playing time in their clubs and have a history of poor results.
This is why it's essential to be aware of a team's lineup, usually out a few minutes before the start of the game, to help you decide on your bets.
For instance, a key player might be missing from the lineup probably due to suspension or injury. If you know this before a game starts, you'll be able to adjust your bets to this situation.
Form of Individual Players + Teams
Before you place a wager, check the form of individual players and teams. That is, you need to be aware of their performances in recent times. For instance, bettors can look out for the results of a particular team in the last five matches or the head-to-head record against a particular nation.
They can also look out for the number of goals scored by a forward in a specific number of games. Information like this would help your predictions because it would be a mistake to wager on a team that hardly scores a goal or a player that has shot blank in his last few games.
What Should You Avoid When Betting on CHAN?
Betting requires your skills and time. It takes a lot because you have to do very good research before wagering on games. Bettors aim to make wise betting decisions. However, there are some acts that bettors need to avoid when placing bets on CHAN 2023.
Let's explain a few of these acts that need to be avoided.
❌ Not Researching Your Bets
One of the most unfair things a bettor can do to themselves is to refrain from researching their selections. It's better not to bet than put money on an under-researched bet.
Information and knowledge are vital for bettors as they help you make your betting decision and determine if your bet will be successful. With your findings when checking out the stats, you have an edge and feel very confident betting. So bettors need to avoid wagering on unresearched bets.
❌ Loss Chasing
Loss chasing involves wagering on matches to replace lost funds. This is a common situation amongst bettors that needs to be avoided.
So instead of betting to make up for lost funds, players should develop techniques to improve their odds. They can also set a financial plan for a specific duration.
❌ Only Choosing Low-Odds Bets
Low-odds bets are usually common among newbies. While it offers a positive return because of its likelihood of happening, it can also result in a bigger loss.
For instance, bettors who only choose to wager on low-odds bets would end up placing a large stake on their bets, and when there is a loss, the player tries to recover by wagering on another low odds leading to a greater loss. So bettors need to be flexible with betting odds.
Where Can You Bet on the African Nations Championship?
Various betting sites will offer games from the African Nation Championship to bettors who intend to wager on this tournament.
The table below lists the sites where you can bet on the African Nations Championship 2023.
Conclusion
The African Nations Championship kicks off in a few days with many expectations from fans. Also, bettors are eager to wager on their favourite team when the tournament commences in January.
While this is a thing to look forward to, strategising is important. Wagering without a solid plan or strategy would be a very wrong move. As a result, this guide provides tips and Predictions for CHAN 2023 to help you when placing bets.
FAQ
Now that you know the tips to place a bet on CHAN, you can get the best out of your bet. Here are answers to the frequently asked questions about CHAN that you may find helpful.
🇺🇬 Is Uganda in the African Nations Championship 2023?
Yes, Uganda is in the African Nations Championship 2023. They are drawn in Group B alongside DR Congo, Ivory Coast, and Senegal.
⚽ Where is the next African Nations Championship?
The upcoming CHAN will be held in Algeria from January 13 to February 4, 2023. However, CAF is yet to decide where the next African Nations Championship will be held.
⭐ Who are the African Nations Championship favourites?
The CHAN favourites include Morocco and DR Congo, who have won the tournament twice. Algeria could also make a statement in this edition as the host nation.